About ASI International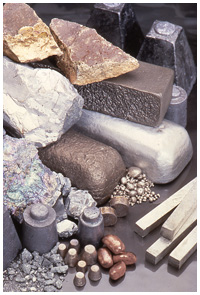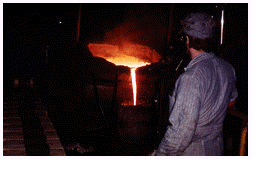 "Alloys in Any Amount" Metals, Alloys and Fluxes for the Foundry and Steel Industry ... from ASI International, Ltd.
Foundries around the world use ASI-developed materials to improve furnace efficiency and metal properties. Our assortment of proprietary materials include refractory-friendly Redux EF40L electric furnace fluxes, which eliminate buildup in coreless, channel and pressure pour furnaces, and EF40LP, which keeps pouring ladles clean and improves metal cleanliness.
ASI offers a complete line of pure metals, ferroalloys, non-ferrous alloys, electric furnace cleansing fluxes, hot toppings and exothermics, aluminum, copper and magnesium fluxes, and other melting consumables. Our longstanding relationships with domestic as well as other world-renowned producers of alloys ensures stable and consistent supplies of quality melting consumables, making ASI your one-stop shopping source.
...And whether you're buying 100 lbs. or multiple truckloads, ASI can meet all of your needs from a single location, saving you unnecessary freight charges. We ship from our own warehouse facilities, in the sizes and quantities that you require. Each shipment, regardless of size, is subject to stringent quality-control inspection, enabling you to buy with confidence. We know the quality of melting consumables foundries expect and we deliver!
...And when you use ASI, you're buying from the experts. Our technical group is experienced in all phases of metal casting: we can provide cast iron inoculants and nodulizers, steel deoxidization products, commodity and specialty alloys, aluminum, copper, magnesium and zinc fluxes, exothermic and insulating hot topping compounds, and electric furnace refractory fluxes. ASI has metallurgical analysis capabilities at our Cleveland, Ohio headquarters to assist you in pinpointing and solving troublesome casting or furnace refractory problems.
...ASI offers the complete package: superior customer service, consistent quality control, timely delivery and response to questions and in-depth knowledge of market conditions. You'll never get the runaround when you call our toll free number (800) 860 4766.
Our motto, Alloys in Any Amount, means exactly that!