Consulting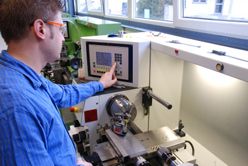 ASI's staff includes a number of trained metallurgists with decades of industry experience, including two metallurgists with advanced degrees.
ASI provides free consulting services on the application and the use of products purchased from ASI. Additionally, ASI provides a reasonable degree of consulting to established customers on numerous industry topics and concerns.
ASI also offers fee-based consulting services. Services include, but are not limited to:
furnace refractories and improving refractory life
casting defect analysis
alloy substitutions and recommendations
improving melting efficiency and reducing electricity
reduction in "carbon footprint"
For more information about our consulting services, please contact ASI International, Ltd.